Terms of Service
DESCRIPTION OF SERVICE
Forex Directory provides users with access to online resources, communication tools, online forums, shopping services, and branded programming through its network of properties (the "Service"). The Service is provided As Is and that Forex Directory assumes no responsibility for the timeliness, deletion, mis-delivery, or failure to store any communications.

MODIFICATION OF SERVICE
Forex Directory reserves the right at any time and from time to time to modify or discontinue, temporarily or permanently, the Service (or any part thereof) with or without notice. You agree that Forex Directory shall not be liable to you or to any third party for any modification, suspension, or discontinuance of the Service.
DEALINGS WITH ADVERTISERS
Your business dealings with, or participation in promotions of , advertisers found on or through the Service, including payment and delivery of related goods or services, and any other terms, conditions, warranties, or representations associated with such dealings, are solely between you and such advertiser. You agree that Forex Directory shall not be responsible or liable for any loss or damage of any sort incurred as a result of such dealings or as a result of the presence of such advertisers on the Service.
INDEMNITY
You agree to indemnify and hold Forex Directory, and its officers, agents, co-branders or other partners, and employees, harmless from any claim or demand made by any party due to or arising out of content you submit, post to, or transmit through the Service, your use of the Service or your connection to the Service.
NO RESALE OF SERVICE
You agree not to reproduce, duplicate, copy, sell, resell or exploit for any commercial purposes, any portion of the Service, or access to the Service.
LINKS
The Service may provide, or third parties may provide, links to other world wide web sites or resources. Forex Directory has no control over such sites and resources. You agree and acknowledge that Forex Directory is not responsible for the availability of such external sites or resources, and does not endorse and is not responsible or liable for any content, advertising, products, or other materials on or available from such sites or resources. You further acknowledge and agree that Forex Directory shall not be responsible or liable, directly, or indirectly, for any damage or losss caused or alledged to be caused by or in connection with use of or reliance on any such content, goods or services available on or through any such site or resource. Forex Directory, nevertheless, shall make reasonable attempt to verify and validate the appropriateness of sites and resources.
DISCLAIMER OF WARRANTIES
You expressly understand and agree that: a. your use of the Service is at you sole risk. The Service is provided on an "As Is" and "As Available" basis. Forex Directory expressly disclaims all warranties of any kind, expressed or implied, including, but not limited to the foregoing. b. Forex Directory makes no warranty that the Service will meet your requirements, or that the Service will be uninterrupted, timely, secure, or error-free, or that the results that may be obtained from the use of the Service will be accurate or reliable, or the quality of any products, services, information, or other material purchased or obtained by you through the Service will meet your expectations. c. any material downloaded or otherwise obtained through the use of the Service is done at your own discretion and risk, and that you will be solely responsible for any damage to your computer system or loss of data that results from the download of any such material. d. no advice or information, whether oral or written, obtained by you from Forex Directory or through or from the Service shall create any warranty not expressly stated the Terms of Service.
LIMITATION OF LIABILITY
You expressly understand and agree that Forex Directory shall not be liable for any direct, indirect, incidental, special, or consequential damages, including but not limited to, damages for loss or profits, goodwill, use, data or other intangible losses.
THIRD PARTY ADVERTISING
The ads appearing on this Web site are delivered to you by various sources. Information about your visit to this site, such as number of times you have viewed an ad (but not your name, address, or other personal information), is used to serve ads to you on this site. For more information about cookies, and how to "opt-out", please visit the opt out feature found on the ad.
THIRD PARTY COOKIES
In the course of serving advertisements to this site, our third-party advertiser may place or recognize a unique cookie on your browser.
TERMS OF SERVICE, ENTIRE AGREEMENT
The Terms of Service constitute the entire agreement between you and Forex Directory and govern the use of the Service. You also may be subject to additional terms and conditions that may apply when you use affiliate services, third-party content or third-party software. The Terms of Service and the relationship between you and Forex Directory shall be governed by the laws of Ontario, Canada. The failure of Forex Directory to exercise or enforce any right or provision of the Terms of Service shall not consitute a waiver of such right or provision.

---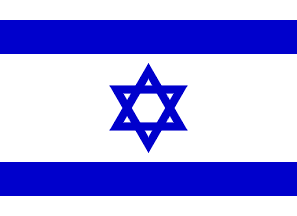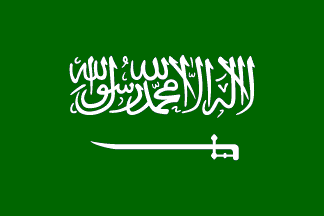 Forecasts&nbsp&nbsp Usd Quotes&nbsp&nbsp Usd Charts&nbsp&nbsp Crosses&nbsp&nbsp News&nbsp&nbsp Forum&nbsp&nbsp Converter&nbsp&nbsp Learning&nbsp&nbsp Calendar&nbsp&nbsp Polls&nbsp&nbspFutures&nbsp&nbsp Stocks&nbsp&nbsp Bonds&nbsp&nbsp Gold&nbsp&nbspOil&nbsp&nbspAg
home